Military & Protective Packaging Specialists
Get great prices & meet your contract deadlines
Contact us today
WHY CHOOSE US
The Leading Military Specification & Protective Packaging Company
Since our founding over 60 years ago in 1954, Edco Supply Corporation has been the leading converter and supplier of mil-spec packaging and protective packaging materials. Over the years our product line has grown to include desiccants, anti-static materials, static shielding materials, commercial barrier material, folding cartons, humidity indicator cards, and wide variety of other protective packaging materials. Manufacturing still remains in Brooklyn, NY and we also maintain distribution centers in Dayton, Ohio and Quebec, Canada.
LEARN MORE ABOUT EDCO
Let us help
Have Questions?
When you choose Edco Supply Corporation, you know you're getting the best quality service and products. Choosing us means also choosing the industry-leading benefits we offer:
Extensive industry experience and a team of protective packaging subject-matter experts that set us apart from our competitors
Large inventory and catalog that ensures multiple product options to meet any label requirement or material specification
Friendly, knowledgeable customer service representatives to help you find the packaging parts and methods you need
Manual inspections of all orders before shipping and receiving a signed certificate of compliance
Working with a custom packaging manufacturer that can fill large- and small-quantity orders
Edco offers an assortment of protective packaging solutions. Our most popular options include:
Desiccant packets: These packets are ideal for protecting products such as electronics, food cartons and machinery due to their ability to absorb moisture, chemicals and odors.
Static shielding/anti-static packaging: This packaging material prevents the buildup of static electricity. Available options include static shielding bags and static shielding moisture barrier bags.
Military specification packaging: These products comply with stringent military spec standards, making them the most secure and trusted method for sending your packages.
VCI paper: This clean, dry packaging material provides excellent corrosion resistance for ferrous and non-ferrous metal parts and components.
Military tape: We manufacture and distribute military spec filament, copper foil and PVC tape we can convert to custom widths when needed.
Moisture barrier bags: These bags protect against corrosion caused by humidity, salt spray, oxygen, grease and other potential contaminants. Open-ended and reclosable options are available.
Our products can provide a host of packaging advantages. Most importantly, they ensure that your packages will arrive at their destination securely, eliminating concerns about damaged items resulting in customer dissatisfaction and a potential loss of business. You'll have more peace of mind knowing you're investing in the highest-quality packaging solutions available.
We also have the capability to customize our military-grade products, ensuring they meet your unique specifications and requirements. You can feel confident knowing your packages will meet your — and your customers' — high expectations. And if your packages must spend time outdoors, they will receive excellent protection against potentially damaging wind, snow, rain, sleet and hail.
Read more faqs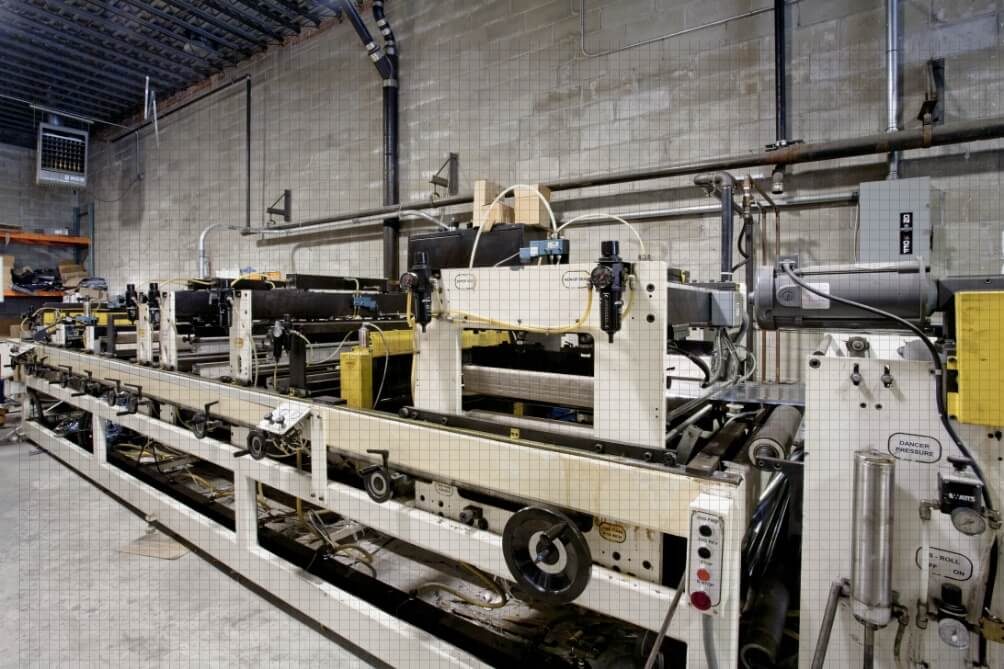 Serving Military, Industrial, Commerical Businesses
When you partner with Edco, you'll know you're getting the high-quality packaging materials you need to protect your valuable products or fulfill your contractual obligations to your customers. Our top priority is delivering dependable solutions that add value to your business. We accomplish this by:
Thoroughly inspecting every order before shipping and including a signed certificate of compliance to verify its quality and accuracy.
Utilizing the expertise of our highly trained staff — our employees average 10 years of experience, and many have worked with us for over 20 years.
Providing every customer with access to well-trained, knowledgeable customer service representatives who will do everything possible to optimize their experience.
Contact Us Today
Contact Edco Supply Corporation to learn more about our military standard and protective packaging solutions and how they can benefit your business. Fill out and submit our online contact form or call us at 718-788-8108 today.
Contact Us